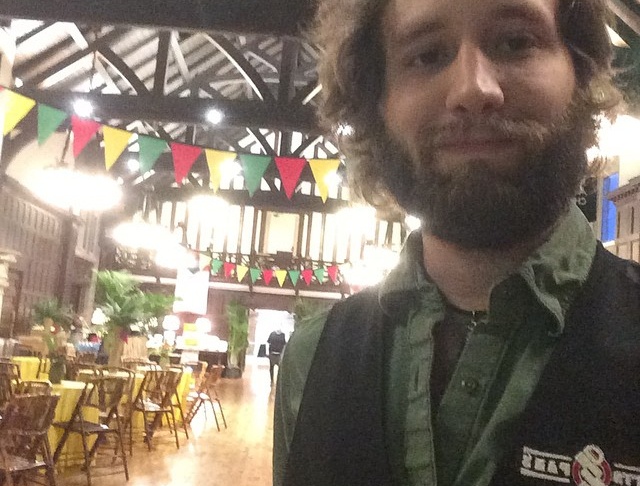 This past week was a great one, and I had a lot of fun playing for so many shows!
The week started with the Trio playing a wonderful private event. With pans, vibes, cajon, accordion, and flute loaded up – Matt, Christina and I headed out to Elmwood Park. Here, we set up inside the living room of Alice, our 52 year old guest of honor. Alice has been battling breast cancer for 6 years, and the chemotherapy has stopped working. Her family has been hugely supportive, and her sister Mary contacted us. Alice had mentioned that she would love to see a steelband performance, so in came Potts & Pans. Alice got a private performance for her and a dozen of her family members. We played calypso, jazz, and some German polkas! Mary had brought apple cider and cookies (further instilling my love of this season). The room was filled with smiles and cheer. It was so beautiful to see how loving this family is, and I was left with some truly remarkable memories of the joy and laughter our performance was able to bring into this home.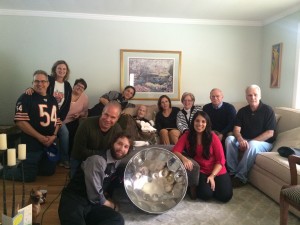 Our week didn't stop there, next the trio was out in at the Park Ridge Public Library for an educational performance. We love doing these as we not only get to share our art, but we get to talk to people who are interested in learning more about its rich history. The library hosts a huge amount of events each month, and we were thrilled to be a part of their schedule. Best of all, if you want a better idea of what an educational concert looks and sounds like, you can watch the show on the P&P Ustream Channel or catch it on YouTube 😀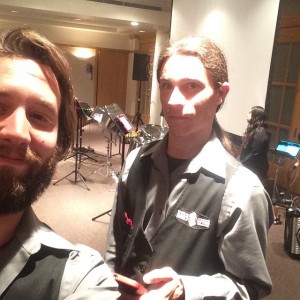 My week ended with the Betty Bash! I've been able to play for many fundraisers and they are always super fun. In true fall fashion, the temperature dropped 16 degrees as I turned off the highway and headed toward the lake. I did not mind one bit, as I was too busy taking in my surroundings. I soon reached Lake Forest College and was stunned by it's beauty. If they buildings aren't extremely old, they had wonderful architects who made it seem like they were. The campus was small, but after my time at THE University of Dayton, that appeals to me. Inside, they had left a large area for me to perform in the middle of the wonderful green, red, and yellow decorations. I was prepared for this with my green shirt and red pocket square! All the guests of the Mothers Trust Foundation were very fun and appreciative of the music. As the night went on, I was surrounded by more and more women who wanted to be closer to the music (that can't be a bad thing!) Then, once the silent auction ended and my time to perform came to a close, I was further thrilled with the huge tables filled with donated food for the event. Since I was invited to partake, I did, and it was delicious.
Matt did a solo wedding for show four – stay tuned to hear some more about it.
All in all it was a great week. Remember to keep up with all my activities over at AJHvibes.com and keep checking back here for more P&P news.
–AJH